Technology Leadership and Training
Beginning with $4 million in economic development funding from the NYSTAR-funded Center for Collaborative and On-Demand Computing, we were....
Awarded $3 million from New York State to create the NYS Center of Excellence in Cloud Computing and Analytics
We leverage the cutting-edge technology in our Enterprise Computing and Research Lab (ECRL) combined with the capabilities of our expert faculty and students to deliver top-notch solutions.
Our internationally renowned Institute for Data Center Professionals (IDCP), delivers education, training and professional certifications around the globe via the cloud.
---
Clients include: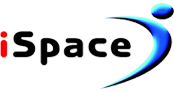 ---
Analytics:
We can provide an enterprise analytics environment through our secure cloud, or work with the tools you have in place. Marist can help you extract actionable insights from massive amounts of data, turning your data into information and insights. Products include Netezza, Cognos, SPSS, Hadoop, TM1, and many others.

---

Enterprise Computing Research Lab
The Marist ECRL contains, among other exciting projects, our test enviroment for Software Defined Networking (SDN) where our students and faculty are researching the latest in networking technology. The CCAC, in conjunction with our experienced faculty and talented students in the ECRL, can help companies to test new networking products, prototype interoperability and compliance solutions, work on developing new technology, and brainstorm with our customers about new research opportunities... all to help you bring your products to market faster.
Software Defined Networking (SDN)
---

Training and Workforce Development
Leveraging the Institute for Data Center Professionals (IDCP), z/OS Knowledge Center, and Virtual Computing Lab at Marist College, we provide critical education and training through the cloud.
Institute for Data Center Professional (IDCP)
Established with funding from the National Science Foundation, the IDCP offers comprehensive, instructor-led, online certificate programs in data center technologies, cloud computing, business analytics, and enterprise computing. Offerings include z/OS education for system programmers and various application programming tracks, including but not limited to COBOL, Assembler, IMS, and DB2.
Free, self-paced Massive, Open Online Courses (MOOCs) are available online. Current offerings include the following courses: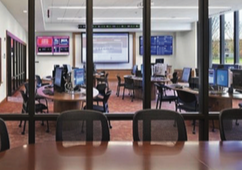 Introduction to Enterprise Computing
Software Defined Networking
Mobile Application Development
---

Incubation Center
Our facility has been established to nurture startup businesses during their early months or years. We can provide office space, shared services, hands-on management training, marketing support, workforce training, and referrals to angel and venture financing resources.
---
Join Us Now
Partners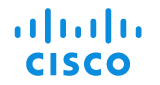 ---
Consortiums and Groups